Design, manufacture and sales of custom - Made in The U.S.A. golf accessory hangers and accessory products to add golf bag organization and convenience
NEW ARRIVALS
BEST SELLER
TOP RATED
NEW ARRIVALS
BEST SELLER
TOP RATED
Featured in Golf Digest and other popular golfing publications!
customer reviews
Easily adjusted to fit my bag, even when I switched from driver to passenger, I just moved it from one side of my bag to the other. No more digging in the middle of the bags on the cart to reach my accessories.

- Pete T.

My first Snap-Hookz was royal blue but when I bought my new Nike bag in Volt Green & Charcoal I wanted another to match. The colors are perfect and it looks like it came with the bag. Satisfied again as expected. Thanks guys!

- Jim R

This is one of the smartest ideas I've seen in years. Allows you to set up your bag to fit your needs.

- Dennis
Snap-hookz Commercial 2019

New Golf Cart Product
Demo Video!
Snap-hookz Commercial 2019
New Golf Cart Product
Demo Video!
OUR BLOG
If you've recently purchased a golf cart, you might be looking for ways to keep its shine intact. You want...

Read More

You can make a strong guess just by looking at the golf bag whether a golfer is an amateur or...

Read More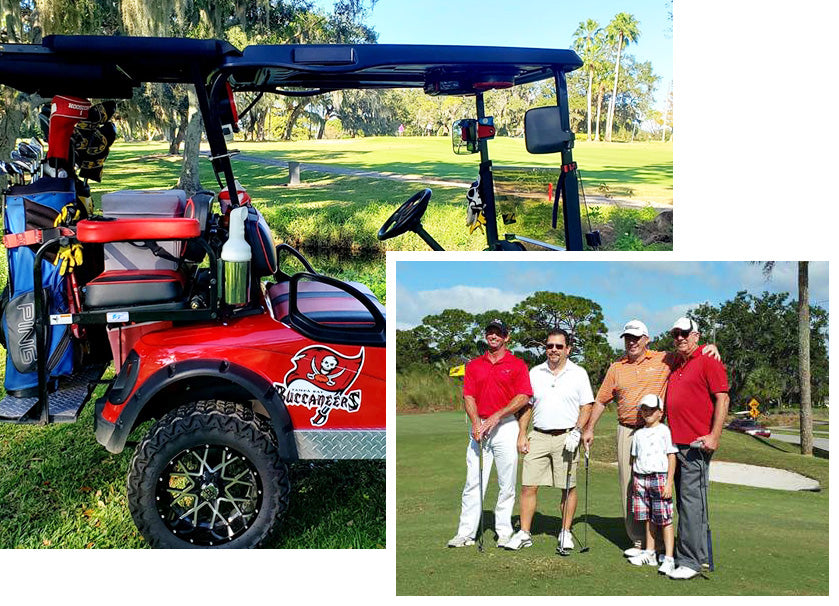 about us
Snap-Hookz Golf has created a line of Made in the U.S.A. products that allow golfers to have easier and more convenient access to everything we use during a round of golf. We have not only created the only golf accessory hanger line in golf, we have added additional products to make accessory placement custom to your needs.
Just A Few Benefits:
Snaps onto your rain hood snaps and adjusts to any 2 snap position
Being able to separate and organize your accessories
Quickly move ALL your accessories based on cart position
Having every accessory you use outside the bag and firmly secured
Playing golf and NEVER having to search for what you need
read more